Search engine optimization (SEO) writing and website design are a core component of digital brand marketing. With an effective SEO strategy, your company website can climb the rankings in search engine results pages (SERPs) on Google and other search engines.
If done correctly, it can even earn the coveted #1 spot, driving thousands more visitors to your site every month.
Once a page on your site begins to rank highly for a specific word or phrase, it will also rank for a number of similar searches. The benefits are compounding.
For your company to win the #1 top spot – for multiple searches and categories – is the ultimate goal of SEO. How is this done? And, more importantly, how do you know if an SEO strategy will work for your company?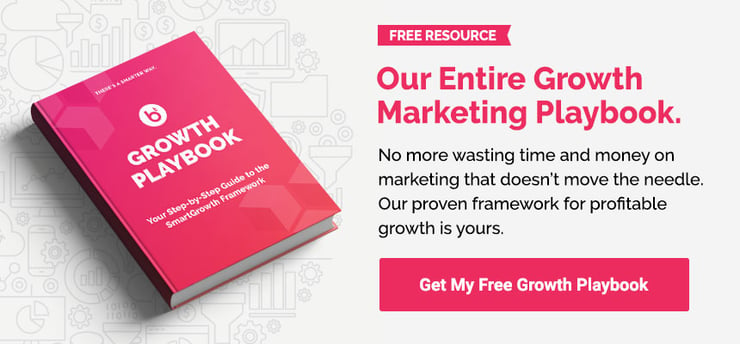 SEO Writing & Website Design: What is it? How Does it Work?
Search engines like Google rank and categorize website pages based on a variety of constantly evolving criteria. These rules that are programmed into Google are called search algorithms.
Google's algorithms are always changing, but two of the primary factors it considers are "relevance" and "authority."
Relevance refers to how closely the content on a web page matches the intent of a search query. Authority is the measure of a website's expertise on the topics it covers.
So, even though search engine algorithms are constantly tweaked by Google, you can still ensure a sound SEO strategy by sticking with a few fundamentals.
When developing content, make sure it's:
Frequently searched for
Consistently published
Formatted for mobile and desktop devices
Free of obvious spelling and grammar mistakes
Other keys to successful SEO content and website design:

Keyword strategy – Keywords are the terms searchers enter into search engines when they are looking for products, services or general information. When the right keywords are strategically placed throughout your website, Google can more easily match your site's pages to search queries, resulting in higher rankings. Some advice...


o Too many keywords can get your site flagged as spam and deranked.

o Not enough keywords and you'll lose to companies who have a better keyword strategy.

o If you use keywords that are searched for the most, but used by other companies the least, the SEO content behind your website design will win!

Homepage URL – Having at least one valuable keyword in your domain is perhaps the strongest way to tell Google what your website is about (example: www.healthypetfood.com). It is not uncommon for a website with very little SEO to capture a keyword if its domain name is an exact match.


o The URLs for every page of your website should also have a competitive keyword for the best SEO advantage.

Backlinks – Google checks the quality of every website linking to your site. The more legitimate, high-quality sources, the more your SEO will benefit. URLs ending in .gov, .edu, and .org have a higher chance of impressing Google.

While there are countless other SEO traits Google may use to scrutinize your website's content, these basics will set you up for success.


The key to SEO is not worrying about every possible SEO trick (there are too many for even an SEO agency to count), but rather choosing the best keywords and using them better than your competitors. Sounds good, but how do you find keywords?
How to Perform Keyword Research
The best way to find keywords is usually through a monthly subscription to specialized SEO software, which keeps track of monthly searches on Google, YouTube, and other search platforms.
Once you've found an SEO program you like, you can manually search, filter and prioritize millions of keyword phrases and combinations to find the best match for your content.
A few guidelines for keyword research:
The most frequently searched keywords will be harder to rank for
Less frequently searched keywords will be easier to rank for
Keywords matching your URL are a good place to start
SEO Content and Blogging
Search engines prefer websites that have new content to share often. Creating SEO blog articles is the most effective way to do this.
Each article you publish is a new web page (with new keywords) for Google to index – and another opportunity to attract visitors to your website content.
The word count of each blog article should consider how many keywords you are trying to capture, and how difficult they are to capture. A keyword that only gets 10 searches per month may only need a few 250-word articles. A more popular keyword can take multiple blog articles that are thousands of words long.
SEO Tip: When performing keyword services, professional content writing companies will designate a main keyword (or phrase) and secondary keywords to support it.
How Long Does SEO Take to Work?
SEO can start to kick in after a few weeks, or it can take months. Major factors include the age of your website and how much you've written on the topics before.
For a new website to capture an extremely popular keyword with thousands of searches, it could take over a year because smaller keywords must be captured first, and you must consistently write about the topic before you have demonstrated your proficiency to Google.
How Long Does it Take to Get to #1 on Google?
How long it takes to get to #1 on Google will depend on the level of keyword competition. If you're targeting a keyword that has very little searches, you're going to get to #1 much faster than if you're competing for a popular keyword. The latter will require more SEO writing, an optimized website design and a consistent SEO strategy to have an impact on Google.
When Does the Design of a Company Website Not Need SEO?
SEO web design can be the difference between ranking #1 on Google and remaining undiscovered.
Even if you're in a niche industry where keywords are not being searched and competition is scarce, Search Engine Optimization can still provide increased visibility to your audience.
It may not need to be your biggest priority, but it also won't require much effort to reap the rewards. The easiest way to see where your business stands? Grab a free tool and perform some basic keyword research.
Lastly, you'll want to do some good old-fashioned Googling. Perform your own searches using keywords that are relevant to your industry.
Make sure your SEO efforts won't be nullified by keywords that have an alternate meaning. For example, when your web content features keywords that also happen to be the name of a celebrity, an established worldwide brand, or a famous work of art.
Should You Try SEO On Your Own or Use SEO Website Services?
Even if you're in an industry with little online competition, your business will benefit from SEO writing and website design services. By combining strong SEO writing skills with optimized website design, your brand can earn the top spot – the #1 position – across the most popular searches. All it takes is one company with an SEO strategy to prevail. With the right approach, that company can be yours.